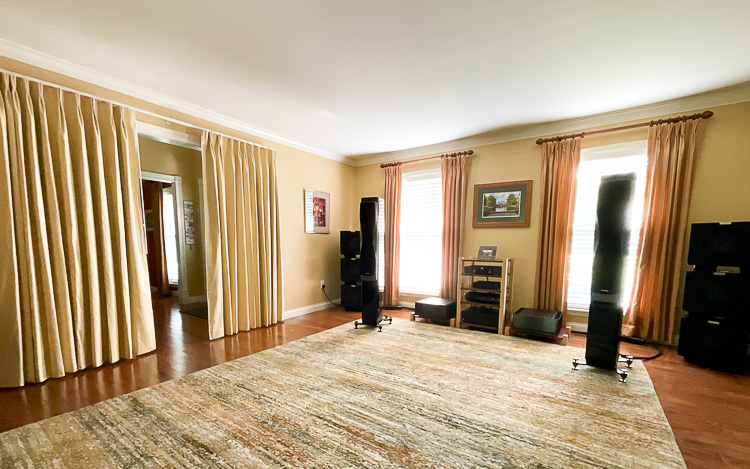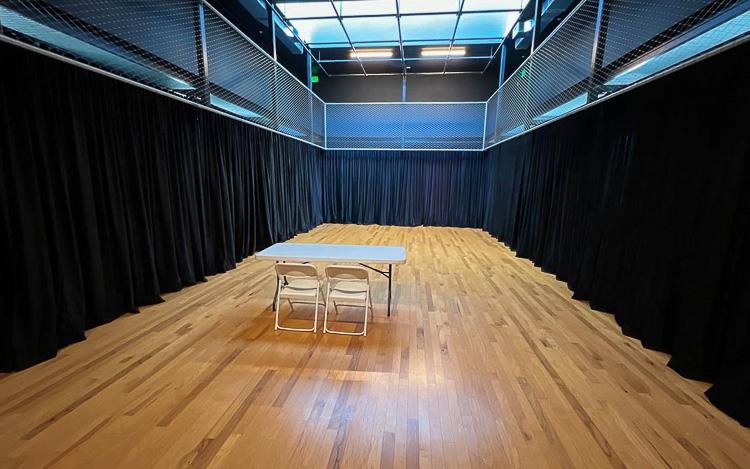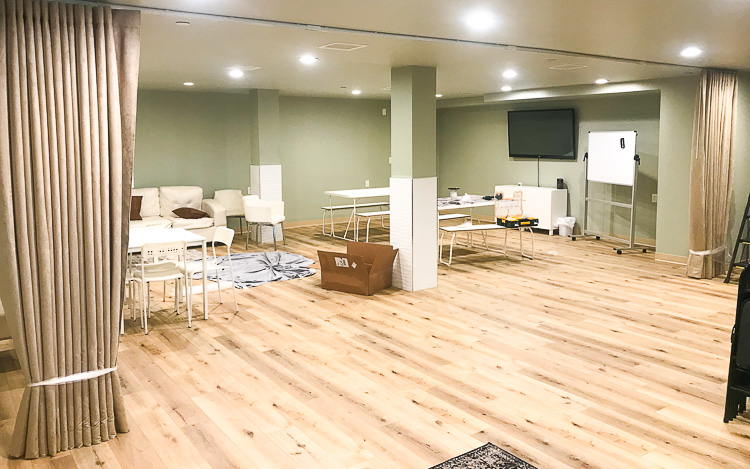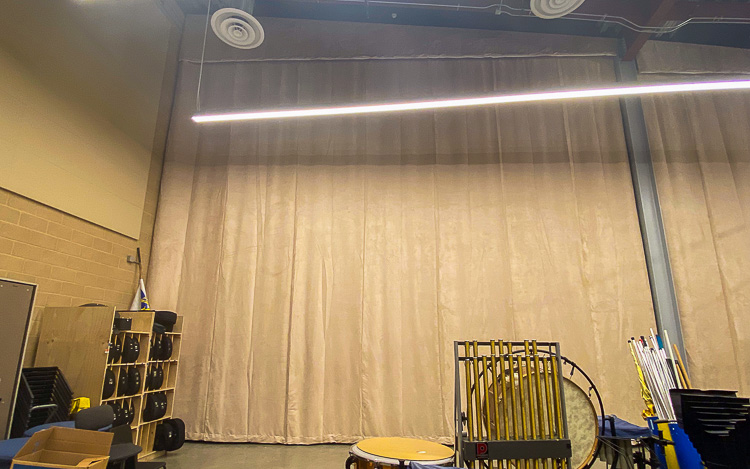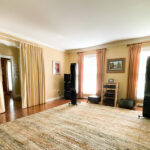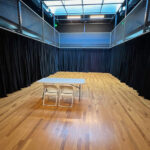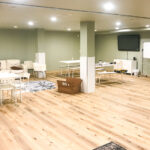 Room Divider Curtain Soundproof
Quiet Curtains produces custom made room divider curtains. Our curtains are a decorative solution to divide a room, provide soundproofing, blackout, and flexibility.
All curtains can be customized to meet your needs
Enhanced Privacy and Noise Reduction with Our Room Divider Curtains
Our custom-made room dividing curtains offer a stylish and practical solution for dividing and enhancing any space. Made with high-quality materials, these curtains are laboratory tested and field proven to provide superior noise and light blocking capabilities. With a range of beautiful and elegant designs to choose from, our room dividing curtains will add a touch of sophistication to any room. By sourcing our fabrics directly from the mill and manufacturing in-house, we are able to offer you excellent value for your investment in a custom-made room dividing curtain. Upgrade your space and enjoy a more functional and stylish environment with our room dividing curtains.
Flame Resistant room divider curtains, Passes NFPA 701
Custom Direct curtains means we pass the savings to you.
Blackout. Our curtains are made of a material that blocks out light ensuring privacy.
Easy to Install: The curtain is easy to install, with simple hardware and hanging options.
Easy to open and close. The curtain have an easy glide track that can easily be opened by one person. The curtains go up to the track to prevent noise leakage.
Stylish. The curtain fits the aesthetic of any room and complements its decor.
100s of fabrics to choose from
Example of Use
We frequently suggest our room divider curtains for several common requests.
We needed to split study space into two
Dividing a residential home theater away from the house
We have a second floor and need the mezzanine to be blocked off. I need something to isolate the noise from going up into the mezzanine or second floor. I need something to stop all the noise, like when my husband has his friends over I would like to isolate that space. Close off divide.
We have offices and manufacturing in the same facility. We would like to block off the offices from the manufacturing noise so it isn't so loud.
We hav a classroom and we would like to divide it into two.
We have a karate class and we would like to divide it in two.
We have a music room and would like to divide it.
We have a meeting room and would like to drown it out more. We don't want to pay for a wall.
We need to divide a gym or workout studio into different areas, or separate it from the rest of the gym
Sound the Way You Like
Room dividing curtains are a good way to block sound from one part of the room to another. It is often not practical to put other options like a wall because of the cost of construction or their permanent nature. Room Dividing Curtains offer a reasonable solution since they can partition a part of the room without expensive construction and can be hung in most rooms.
Our room dividing curtains can be used to block noise or improve acoustics. Similar to our window curtains, our room dividing curtains have similar sound blocking characteristics. Our STC Sound Blocking curtains work due their inner linings. The face fabrics used to construct the curtains have little impact on sound blocking. Let us know the needs of your project and we will recommend the best solution.
Proprietary lining blocks 15-20 dB
It reduces the volume of noise the human ear can hear by about 60% (the highest tested curtain on the market).
Up to 1.0 NRC Rating lab tested. This means that 100% of the sound is being absorbed by the curtain!
Three layer heavy duty construction
Excellent sound absorption
See Lab Tests
Blackout
Our proprietary lining provides full blackout in all our curtains
Fire Retardant Curtains
Our curtain passes NFPA 701
Beautiful Fabric
Choose between one of our high quality fabrics
High Quality
You will be delighted with the quality of workmanship and finish
Easy Install
Our curtains can be mounted on rods or tracks
Made in the USA
All Quite Curtains are hand made in the best drapery workroom in Southern California
Easy Close Track

Our curtain tracks offer exceptional performance. They are smooth and easy to close. They are reliable for our heavy duty curtains. Our curtains can also be mounted on rods.

Quality Stitching

Our curtains are heavy duty 3 layer curtains made to last. They have discreet stitching and reinforced stitching.

Customize Fabric

We use high quality fabric. Any fabric of your choice can be used, but our fabrics are tested for their noise properties. We offer fabrics that are linen, cotton, microfiber, and velvet. Our curtains can be made in a wide range of constructions including pleated, Ripplefold, flat panel, Roman shades and our new STC 17 roller shades.