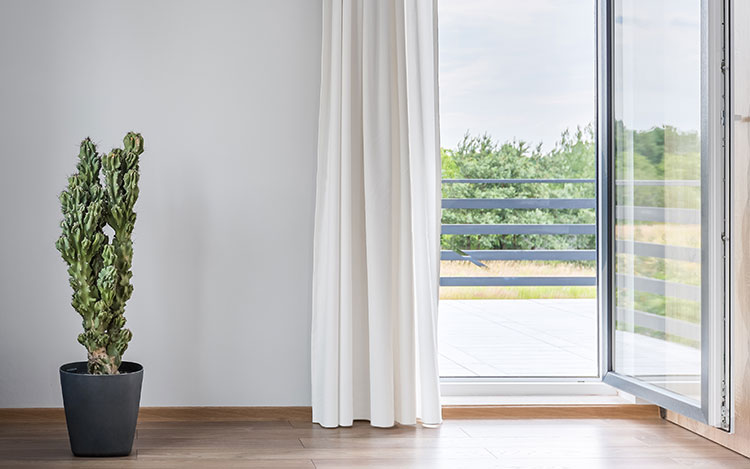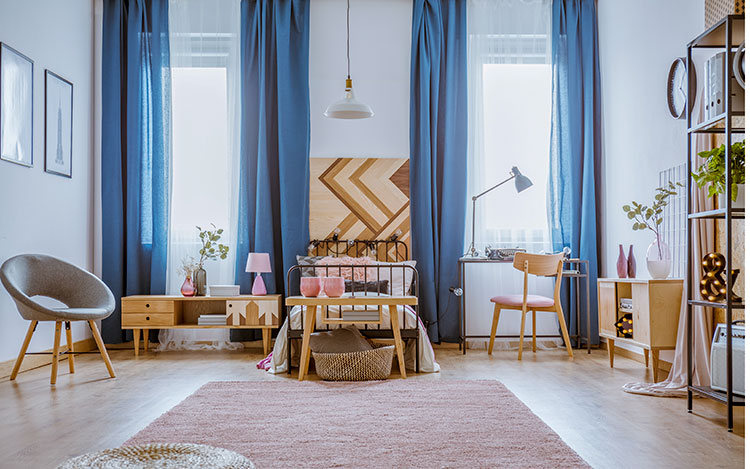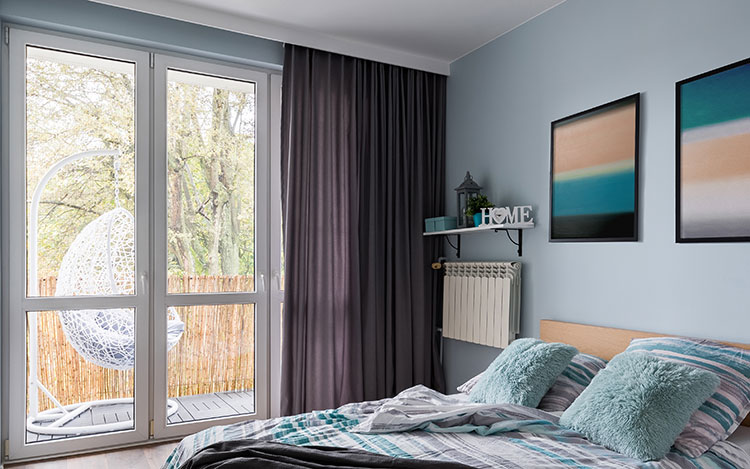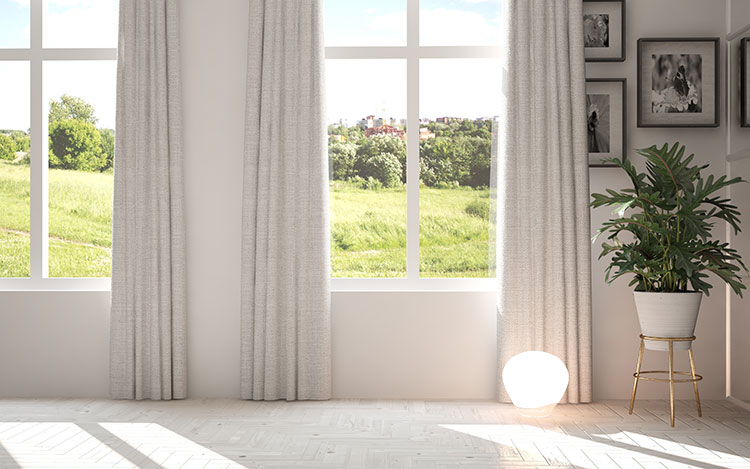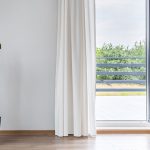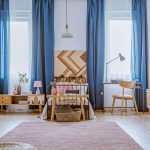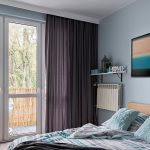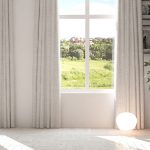 Door Curtains Quiet Curtains
™
Our custom made, laboratory tested and field proven STC sound blocking Door Curtains and Drapes block outside noise, and light. All Quiet Curtains are beautiful window treatments that look elegant and will be an asset to any room. Fabrics sourced mill direct and in house manufacturing allow us to eliminate various middlemen and bring you true value for custom made sound blocking curtains. We can also make STC 20 Quiet Curtains using fabric you provide.
All curtains can be customized to meet your needs
Block Unwanted Noise and Keep the Calm In
Our STC Sound Blocking curtains work due to their inner linings. These linings are specialized, proprietary vinyl's made exclusively for Quiet Curtains. The face fabrics used to construct the curtains have little impact on sound blocking.
See Lab Tests
Blocks 15-20 dB depending on fabric and lining
It reduces the volume of noise by about 60% (the highest tested curtain on the market).
Three layer heavy duty construction
Proprietary lining
We can also construct sound blocking and sound absorbing curtains! Tell us about your noise problem.
Blackout
Our proprietary lining provides blackout in all our curtains
Thermal Regulation
Our heavy duty curtains help regulate temperature
Beautiful Fabric
Choose between one of our high quality fabrics
High Quality
You will be delighted with the quality of workmanship and finish
Easy Install
Our curtains can be mounted on rods or tracks
Made in the USA
All Quite Curtains are hand made in the best drapery workroom in Southern California
Easy Close Track

Our hooks can be mounted on rods or tracks. We suggest curtain tracks for these heavy duty curtains. The tracks are smooth, reliable, and easy to close.

Quality Stitching

Our curtains are heavy duty 3 layer curtains made to last. They have discreet stitching and reinforced stitching

Customize Fabric

We use high quality fabric. Any fabric of your choice can be used, but our fabrics are tested for their noise properties. We offer fabrics that are linen, cotton, microfiber, and velvet. Our curtains can be made in a wide range of constructions including pleated, Ripplefold, flat panel, Roman shades and our new STC 17 roller shades.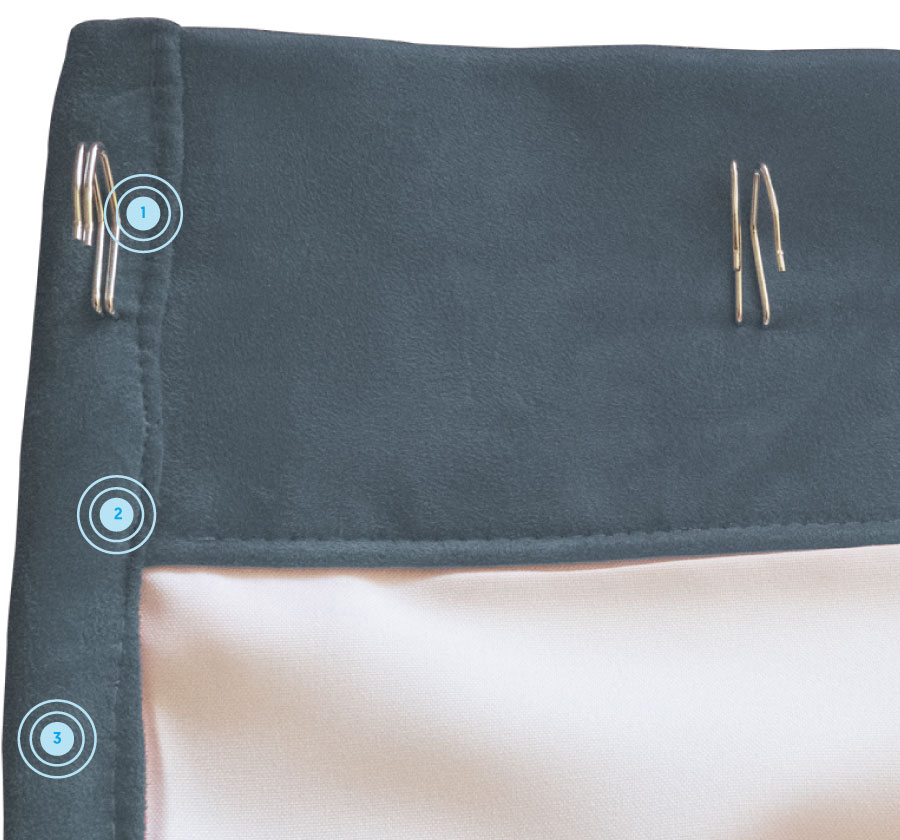 Fabrics
Request swatches to see our fabrics in person. View the entire gallery to see all the colors. Or view the order form to get started.
Nova Suede®: The newest in fiber technology.
100% pure microdenier Polyester fabric; 13 ounce weight.
Perfect for high traffic Home & Commercial use.
Developed for easy spot cleaning and washability.
Anti-sag, stiffening, pilling and shrink protected.
Engineered for abrasion resistance.
Lasting color fastness.
Available in Fire Retardant.
Destiny: Linen-like fabric.
Luxurious linen look
Textured solid weave
Fire Rated 100% polyester
Soft hand and wonderful drape
Solitaire
8 ounce
100% polyester
Looks like cotton but has cleanability of polyester
Natural looking fiber
Wide variety of colors
Longer lasting
Easy to clean
Visa Ultra Velvet®
100% Trevera Polyester
8 ounce weight
Washable in warm water and dry cleanable
Excellent for draperies
Duchess
100% cotton
Sateen weave
Elegant soft hand
Beautiful low luster sheen
Soft hand and wonderful drape
Examples of Use
Our curtains have many applications in homes and can be customized to meet your needs. Here are a few examples of what they can be used for.
Room Divider
Door
Windows
Loft
Playroom
TV Room
Tabitha T.
Hey Carol, just wanted to say that the curtain is amazing. it looks great and totally cuts the sound. it sounds like we put a wall up! thank you so much.
Lynne T.
Just to let you know the curtain arrived and has been hung. It looks great and does the trick. I appreciated your willingness to work with me throughout the process. Thanks for the personalized service.
Howard O.
We installed the curtain yesterday and could not be more pleased! Quality of construction and fit were better than I expected and the bonus is it WORKS! Considerable reduction in echo and noise from the other side; can't wait to give it a trial on Sunday.
Oscar S.
The curtains are fantastic. They have significantly improved my sleep quality. Thank you !!!
Pastor Rob D.
I just wanted to let you know that the curtains you made for us are perfect!!! They were delivered on time on Friday, and we had them up in time for Easter Sunday. They look beautiful and blocked the majority of the noise. Thank you for building such a beautiful product. We look forward to doing business with you again in the future.